Deep Learning In Autonomous Vehicles / ADAS
Autonomous vehicle operation:
Perception
Localization
Path Planning
Control
Computer vision (Perception) learning requires a lot of visual data, which can be easily generated by real-time 3D engine software
from virtual scenarios.
Virtual scenarios can be used for pre-validation of autonomous systems behavior (Control) as well (virtual test driving).
Requirements for virtual 3D environments:
Photorealistic image quality
Physically-correct lighting
Multiple wide-angle surrounding cameras
Sensor simulation (LIDAR, radar, sonar…)
Access to semantic data of objects (labels)
Procedural scene configuration (vehicle/pedestrian positions, obstacles, lighting, weather conditions)
Compared to conventional approaches (manual dataset gathering and labeling, vehicle testing tracks), using a 3D engine requires less time, effort, and resources.
Real-Time 3D Visualization Software Development Kit
Photorealistic Visuals
Physically-based rendering
Energy conservation model
Dynamic lights, shadows, and reflections
GGX BRDF: realistic speck from light sources
Fresnel reflections, reflections on rough surfaces
Screen Space Ray Tracing Reflections (SSRR)
Configurable anti-aliasing algorithms
Unique Screen-Space Ray Tracing Global Illumination (SSRTGI) technology
Physically-correct visualization of the learning dataset = reliable computer vision for real roads.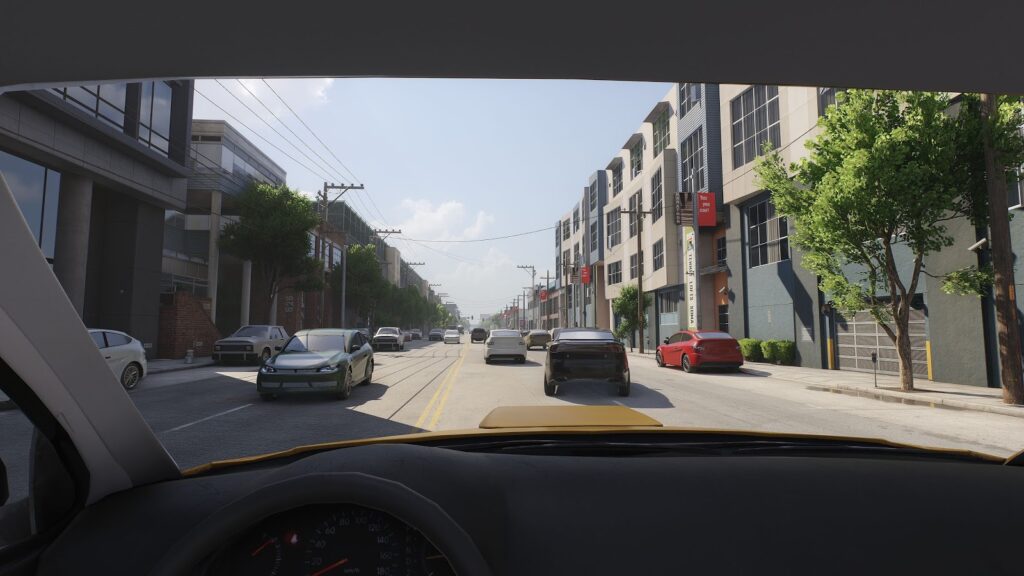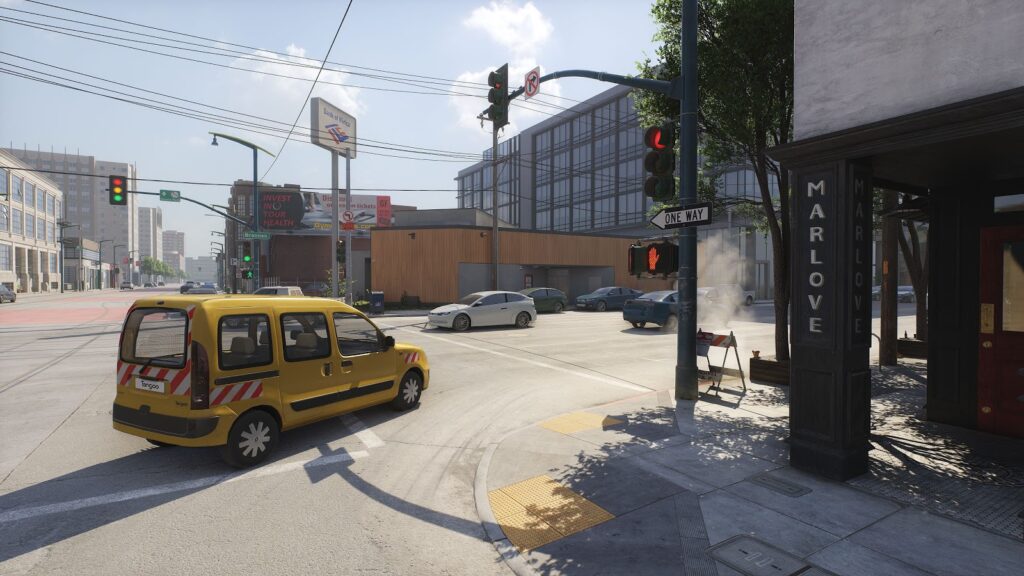 Virtual Cameras & Sensor Fusion
Surround Cameras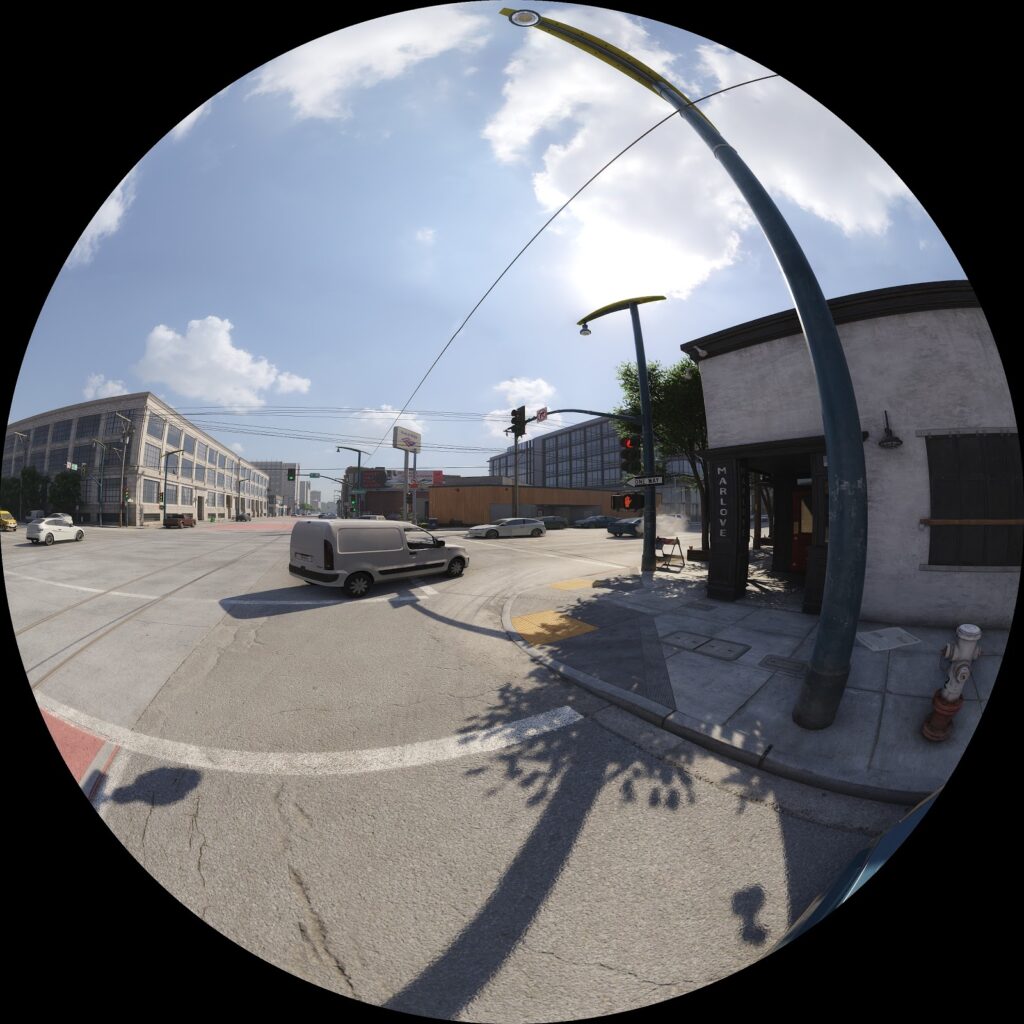 Multiple surround cameras can be implemented with linear or fisheye (panoramic) views. Monocular / stereo dash cam setups for ADAS are also easily configurable.
LiDAR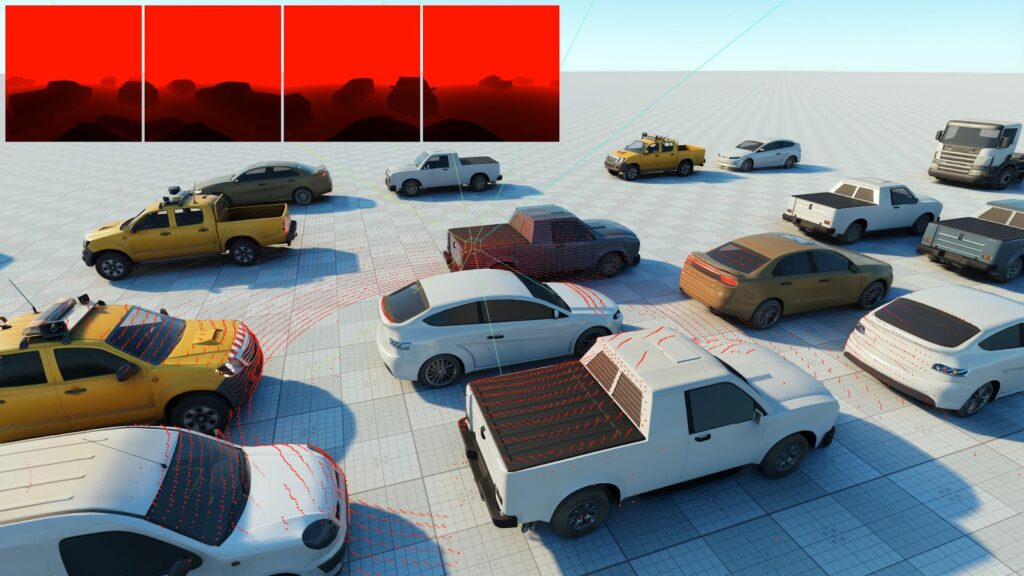 360° scanning laser sensor is supported. Distances to the surrounding objects can be fed into AI algorithms in real-time, regardless of lighting conditions.
Radar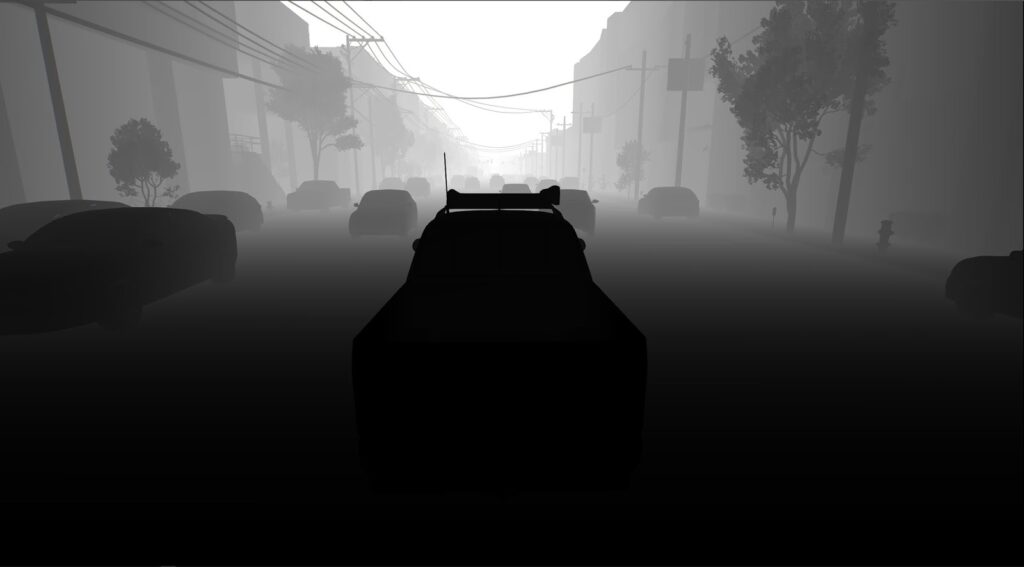 Short-wave radars can be imitated with fast access to the scene depth data. The same precise data can be used for short-range sonar imitation.
Special-Purpose Sensors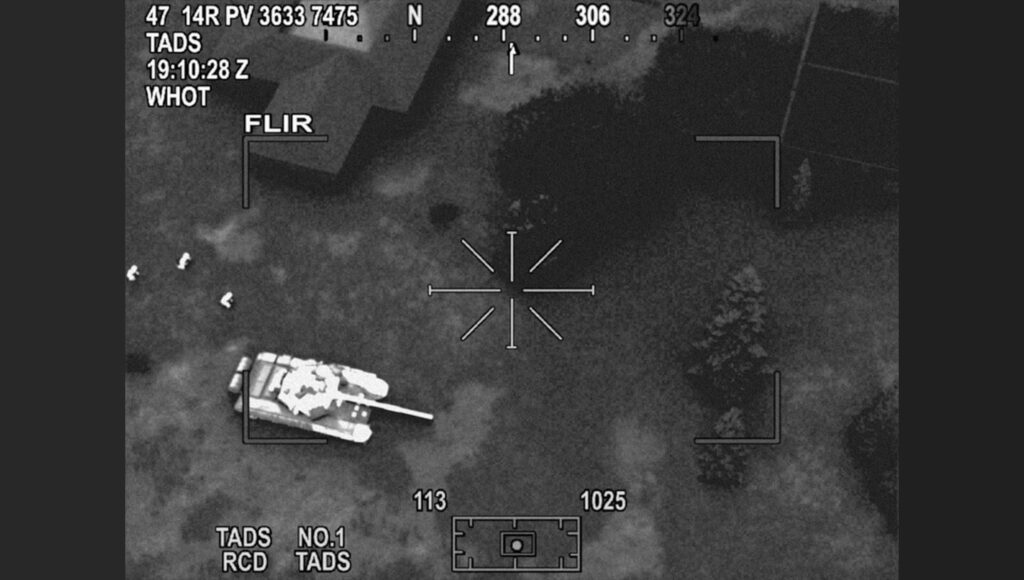 UNIGINE 2 Sim can be used to imitate other types of special sensors, e.g. thermal, night vision, and infrared ones.
Georeferenced Scenes
UNIGINE 2 Sim SDK is built for the correct virtual representation of the real world, at scale.
Increased object positioning precision: 64-bit precision per coordinate
Support for 3D ellipsoid Earth model (WGS84, other coordinates systems)
Support for geodata formats (elevation / imagery / vector)
Ephemeris system for celestial bodies positions depending on time/coordinates
The performance-optimized object cluster system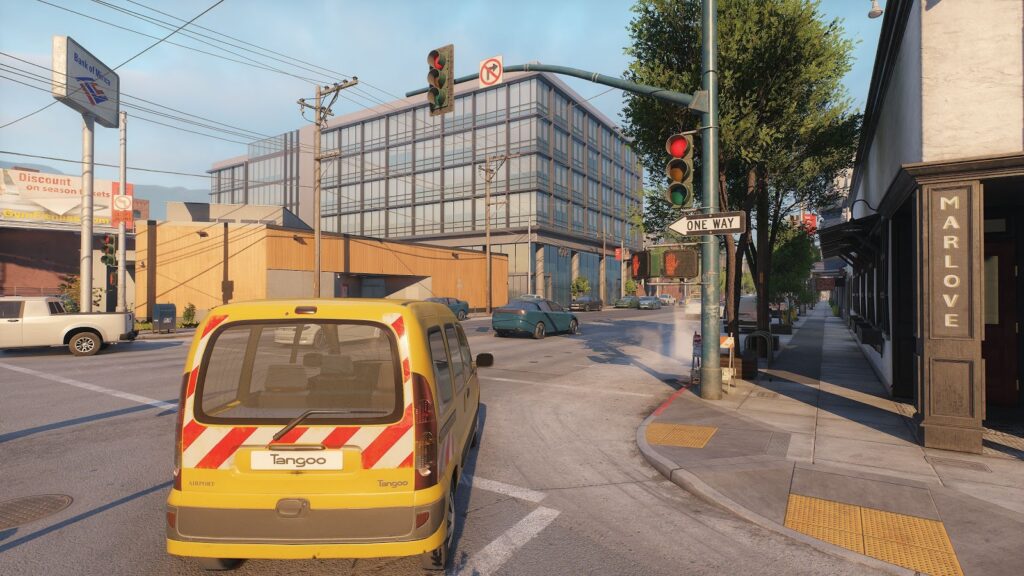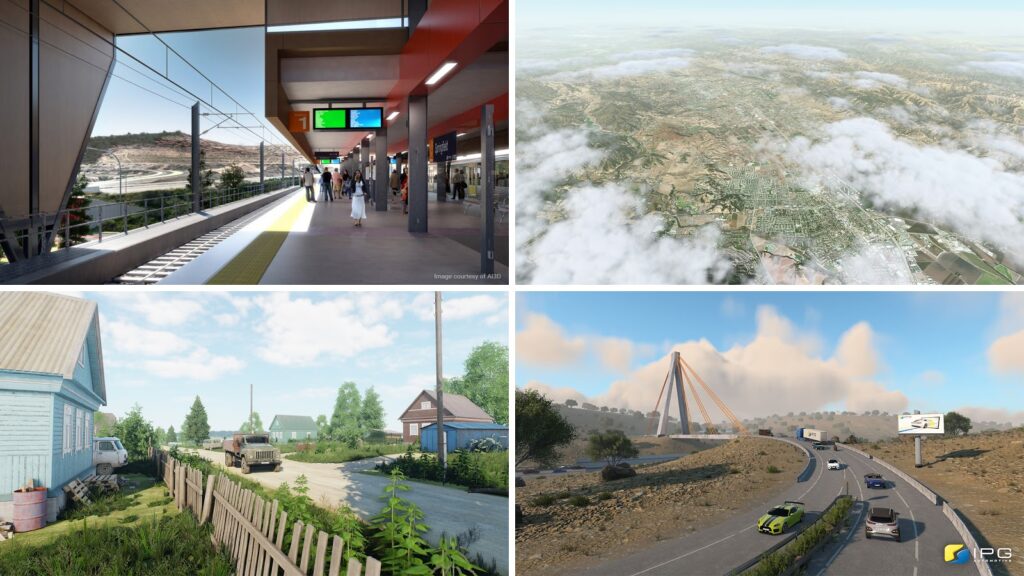 Automatic Data Annotation
UNIGINE 2 Sim scenes already contain the classification information for each frame, making them an auto-labeled ML dataset. Ground truth data can be easily accessed for each pixel. Unlike manual tagging, there is a 0% classification error.
Per-object property system for semantic data
Easy object masking
Extensive access to the scene graph
Fast object visibility checks
Efficient occlusion control
24-bit material masks
Object bounds info for segmentation
evaluation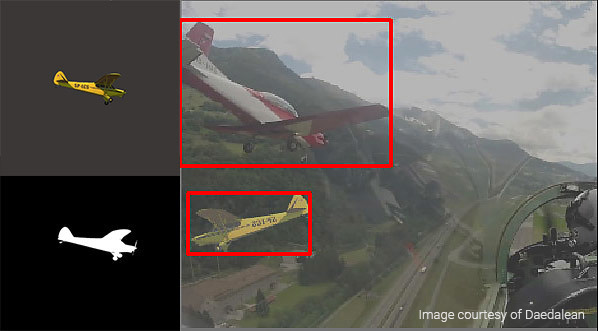 Easy Scenario Reconfiguration
You can get an unlimited number of scenarios by changing any of these variable parameters, which are dynamically controlled via API:
Autonomous vehicle position
Surrounding traffic
Pedestrians
Obstacles
Accidents
Road condition
Lighting conditions
Weather conditions
The increased number of situations and test cases explored in this way should improve system reliability dramatically.
High Performance
UNIGINE 2 Sim was designed to handle large, complex procedural scenes, filled with dynamic entities.
The 3D engine demonstrates high and stable performance even working on consumer-grade hardware. This proves useful and time-saving when it comes to iterative AI training.
There is the multi-years close cooperation of UNIGINE with leading hardware vendors (AMD, Intel, NVIDIA) on performance optimization.
Vehicle Dynamics Simulation
UNIGINE 2 Sim SDK includes a generic vehicle dynamics system, which can be fine for background traffic or prototype applications (before you bring
more sophisticated software algorithms or hardware-in-the-loop simulation in).
Main vehicle systems: engine, gearbox, transfer case, axles, differential, wheels, suspension, steering, brakes
Configurable drivetrain: FWD, RWD, 4WD, multi-axle vehicles
Simulation of various surface conditions (dry, wet, snow-covered, or icy road, mud, and so on)
Visual control/debug of parameters in real-time
There are also essential built-in components for traffic simulation (spatial triggers, pathfinding module).
Powerful C++ or C# API
Support for both C++ and C# programming languages provides decent flexibility for development teams. Both APIs are identical in terms of the access level:
Deep access to the rendering pipeline
Flexible multi-viewport mode
Extensive access to the scene graph and all parameters
CUDA support for fast GPU-CPU data transfer
Raw texture access
Extendible design for custom objects and shaders
Proven By Training Humans
UNIGINE 2 Sim has been proven for years in building professional simulators to train people. The SDK was designed to work as a part of modular distributed systems.

There are a lot of common tasks in generating virtual 3D environments for humans and AI.
A great variety of driving simulation systems created by our customers are installed worldwide. Cars, trucks, special vehicles, trains, military vehicles – all sorts of ground transportation simulators are powered by UNIGINE Engine.

Various Types Of Vehicles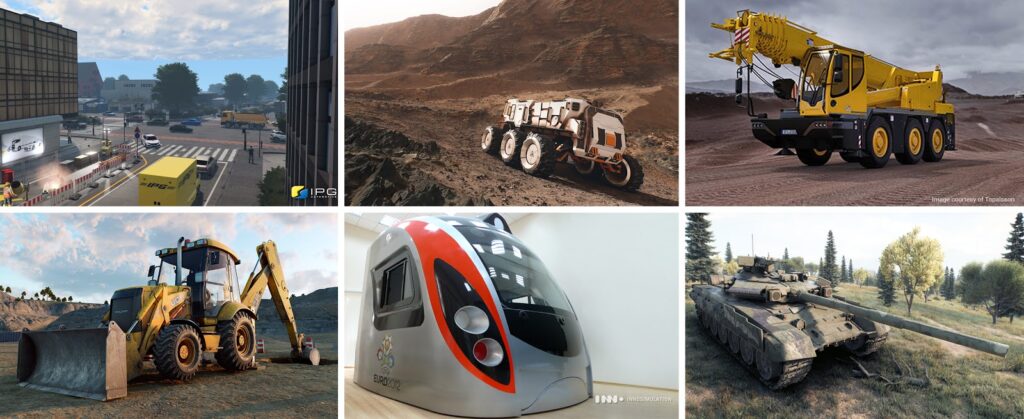 Streamlined Content Workflow
WYSIWYG 3D scene (visual database) editor
Landscape tool with support for procedural data refinement
PBR workflow for 3D assets (compatible across modern engines)
Support for CAD and GIS data formats
3D content library
Team Of Experts
UNIGINE team has been working with simulation & training tasks for more than ten years (and AI training-specific tasks for four years), having directly participated in many projects, receiving hands-on experience ourselves, and realizing many turnkey projects.
All our experience was converted into UNIGINE 2 Sim software platform; so, our clients can use ready-made components that have been developed especially for solving similar tasks.
Our technical experts are always here to help your team with any questions.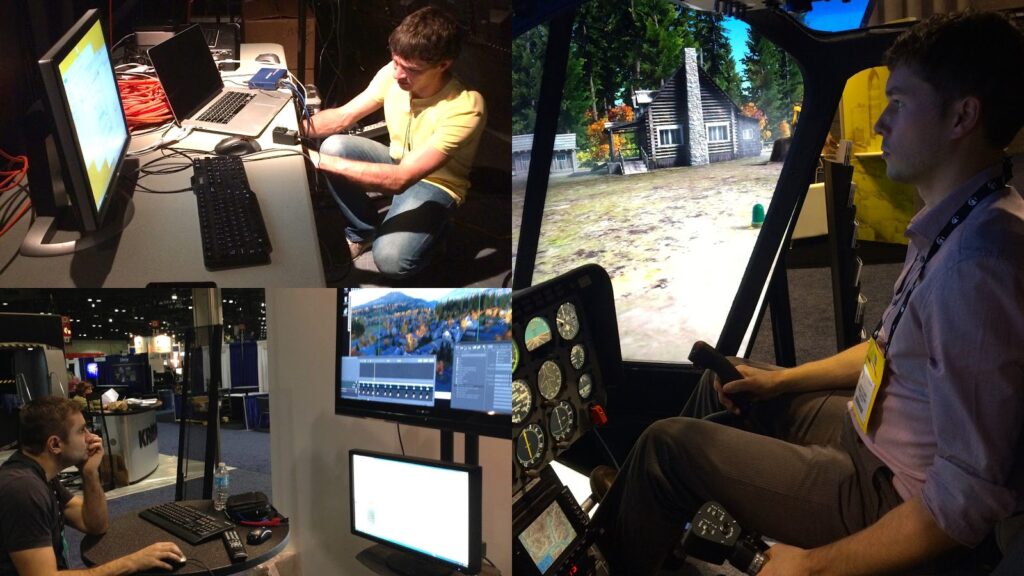 UNIGINE Advantages Summary
Photorealistic image quality
Camera and sensor output
Automatic semantic data labeling
Easy scenario reconfiguration
Deep access to the rendering pipeline
Embeddable into C++ / C# codebase
Extremely performance-optimized
Georeferenced scenes support
A large number of out-of-the-box features
Visual scene editor + 3D content library
Generic vehicle dynamics simulation
Support for various types of vehicles
Proven in human-oriented simulators
Brought to you by experienced, enterprise-oriented experts
Autonomous Everywhere
Regardless of the type of autonomous vehicles, their AI should undergo a training process, facing all the same common challenges,
before they hit mass deployment:
Self-driving cars (SAE Level 4/Level 5)
Autonomous flying drones and UAV
Maritime autonomous surface ships and submarines
Autonomous spacecrafts
UNIGINE 2 Sim is capable to visualize all of these scenarios.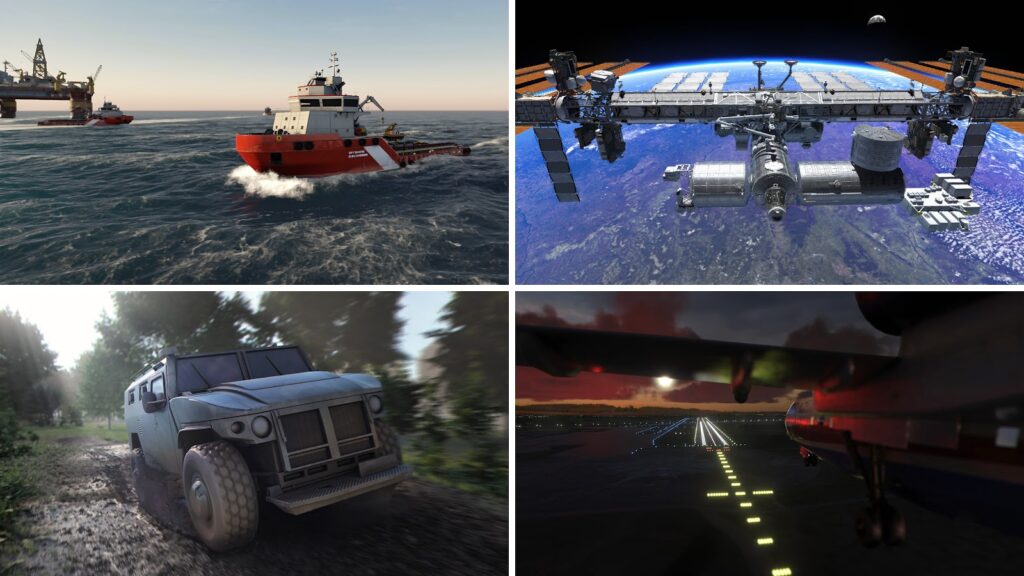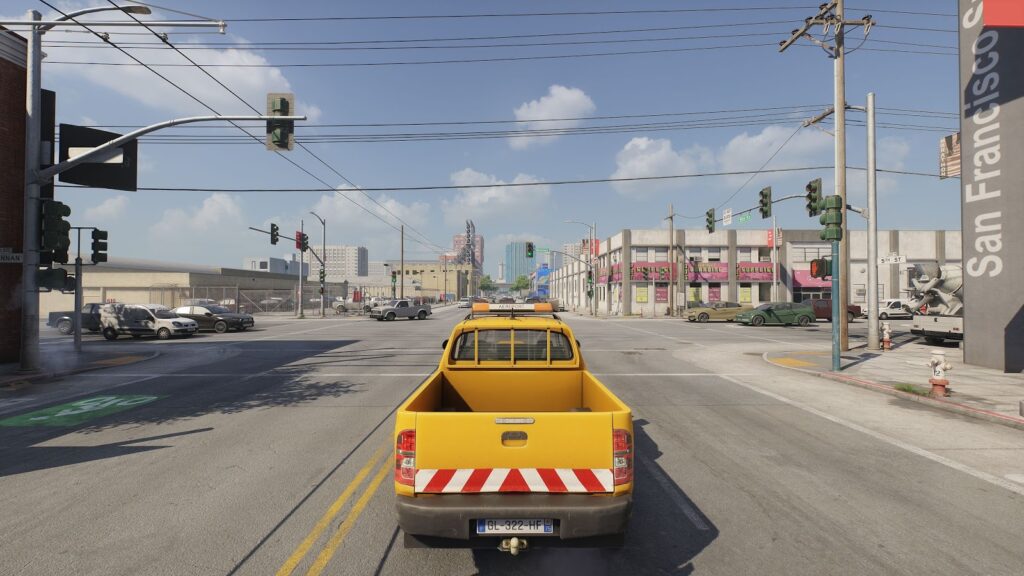 Developers from 250+ companies across all the continents use UNIGINE technologies to realize their projects.